On Sunday, 29th July, we offered again a public greeter walk. These were the places of interest.
Greeter Kristina shows the graffiti "Ois Giesing" (U-Bahn-Station Silberhornstraße)
Old houses and a cobblestone street – old Giesing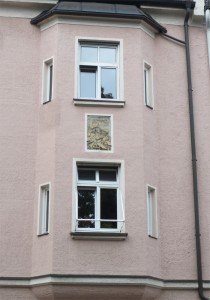 Giesing is situated on top of a hill – and therefore was difficult to reach – as this fresco shows (please click on the photo to enlarge). Only when they flattened the hill, this quarter finally developed.
The Church Heilig-Kreuz in Giesing is under construction – for 20 years now. The only thing you can see is a crucifix, where you still can see Jesus' two burnt legs hanging. Weird!
Idyll around Mondstraße…
…and along the Auer Mühlbach.
Cheap shopping – Sachsenstraße 29 is a good place for bargain hunters. Every saturday at 11 a.m. the recycling department of the city organizes public auctions.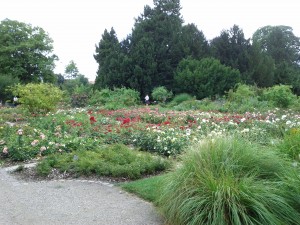 A few steps away from Hall 2: the entrance to the "Rosengarten" (garden of roses).
Kiosk culture at the Isar-banks.
If you like to see more quarters of the city, please contact us. We will show you unknown places no tourist would find.